In "Bulletproof Water" (S03E10), the Armalite AR-50 makes it debut as Jamie and Adam use it to test whether water is bulletproof. In "MythBusters Revisited" (S03E14), the Armalite AR-50 is again used to retest whether someone flies backwards when shot. In "Curving Bullets" (S07E10), Adam and Jamie use an Armalite AR-50 to test whether a sonic boom from a gun will shatter glass. 
In "Mission Impossible Mask" (S09E01), Grant uses the Armalite AR-50
 to test if you can start a merry-go-round spinning by shooting at it as shown in Shoot Em Up
.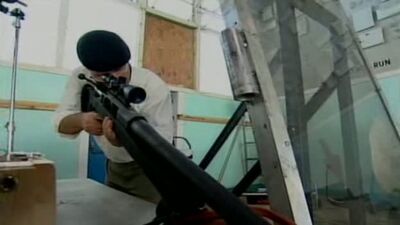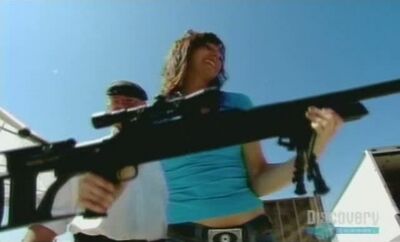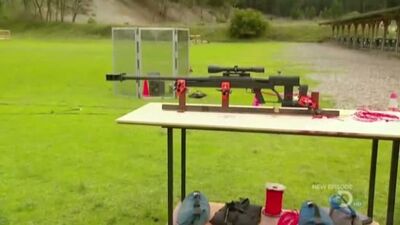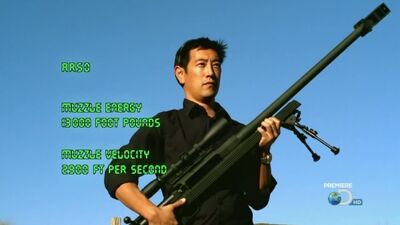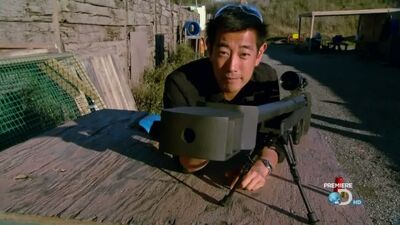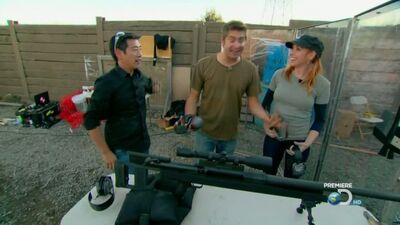 Ad blocker interference detected!
Wikia is a free-to-use site that makes money from advertising. We have a modified experience for viewers using ad blockers

Wikia is not accessible if you've made further modifications. Remove the custom ad blocker rule(s) and the page will load as expected.